ESDP is a new generation service delivery platform
ESDP is a solution that makes your business processes seamless, faster, and customer friendly.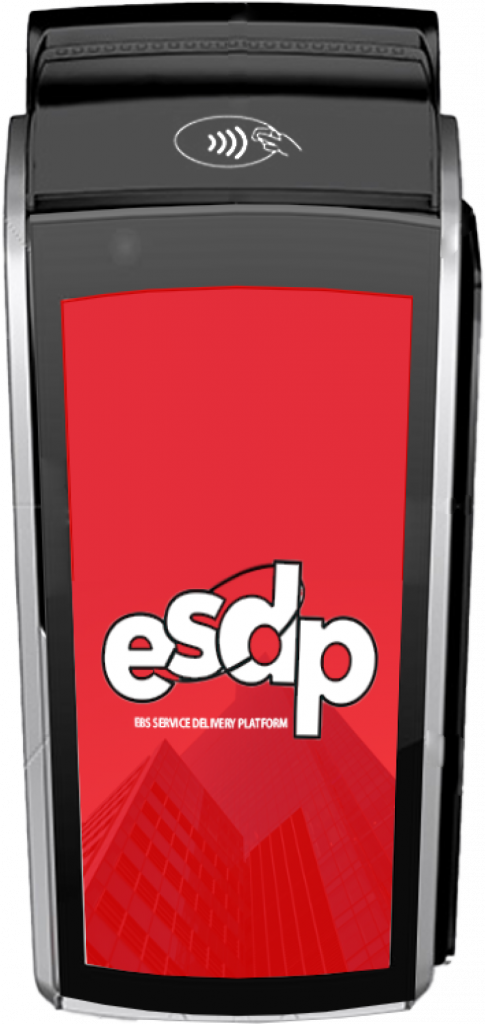 ESDP provides a window into your customer's lifestyle and is at the center of smart solutions that make your business processes seamless, faster, and customer friendly
ESDP is highly secure, flexible, and adaptable to any business requirement It is a more convenient way to deliver quality service to your very last customer without incurring huge infrastructural costs of access and reach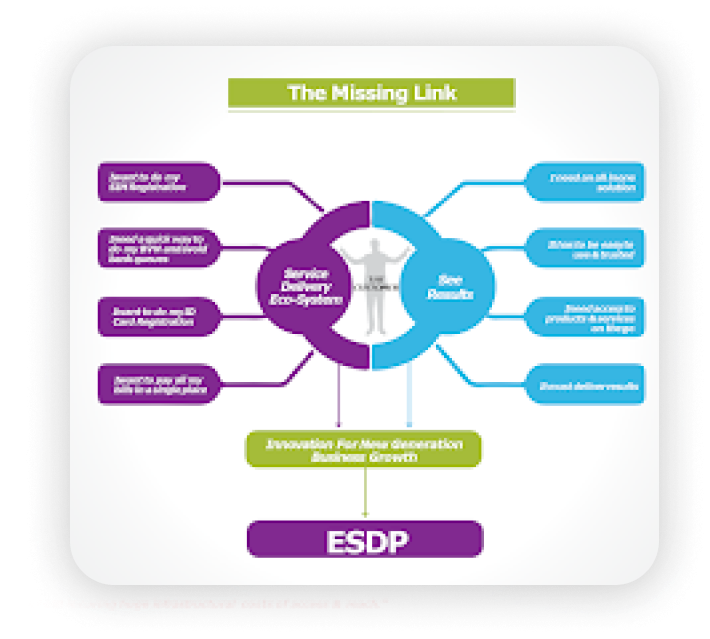 ESDP is fully convergent and easily integrated to other third-party platforms.



ESDP is a digital agent service delivery ecosystem that provides a myriad of business services to customers at their convenient physical locations.
Our solution handles different processes from sales to marketing, registration/ onboarding, payments/collection, and many more.
It also serves as a digital platform for payments and customer services using Multiple access channels Smart Terminals, Kiosks, mPOS, Mobile, Tablet, Web and others.
It comprises 60+ customer services namely: Wallet services, Agent services, Products Sales, Bill payments, Money transfers and many more.


Open APIs for seamless integration & easy plugin into customer platforms.




We have made the investments that ordinarily would have been the responsibility of the intending customers thereby easing the service adoption costs; ESDP has also increased time to market business products and services and increased brand visibility.
Brand Awareness and Ubiquity
Delivery or Operational Readiness (including training)
Within One (1) month of contract agreement
Our go-to-market plan requires about 2 months broken down as follows:
Phase 1
Integration of the tool with your architecture
– 1 week
Phase 2
Pilot scheme to test workings of the tool with your architecture
– 1 month
Phase 3
Engagement and Induction of Agents
– 2 to 4 weeks
Phase 4
Provisioning of Agents on devices integrated with client business
– 1 week/location